✔ Promotes Health and Well-being
✔ Improves the Immune System
✔ Relaxing
✔ Beneficial in Depression and Anxiety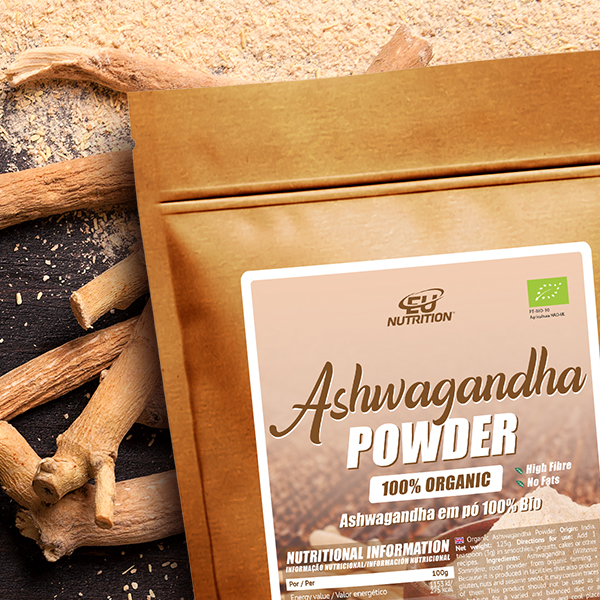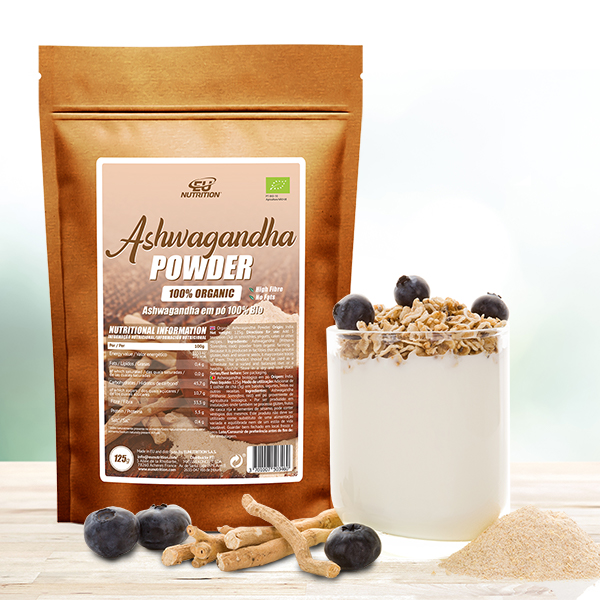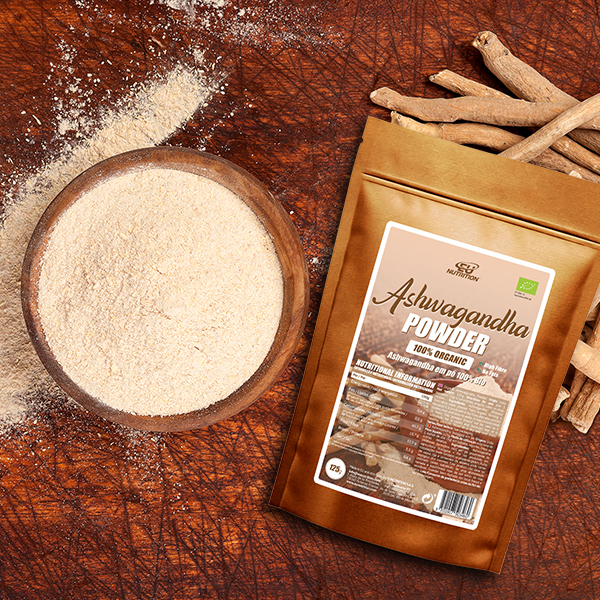 ---
WHAT IS ASHWAGANDHA?
 
Ashwagandha is a plant native to India. The use of its root has been very popular in Ayurvedic culture for many centuries. It's known for the positive effect on the revitalization of the body's functions and the immune system.

Ashwagandha is rich in fiber, vitamins and minerals. Its benefic in combating stress and improving general well-being.

EU NUTRITION Ashwagandha powder is organic and one of the best defenses against anxiety, mood swings, panic attacks and depression. It can help to generate a relaxing and calming effect on the body, which helps insomnia sufferers.

EU NUTRITION Ashwagandha powder gives your body all it needs to deal with the most stressful everyday situations.