Omega 3 Évolution 100 Softgels
✔ Protects the Heart
✔ Fat Burning
✔ Increase Muscle Mass
✔ Large amount of EPA and DHA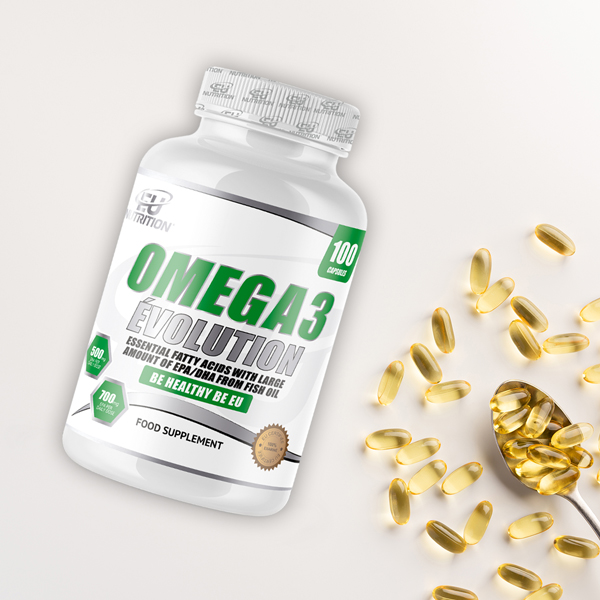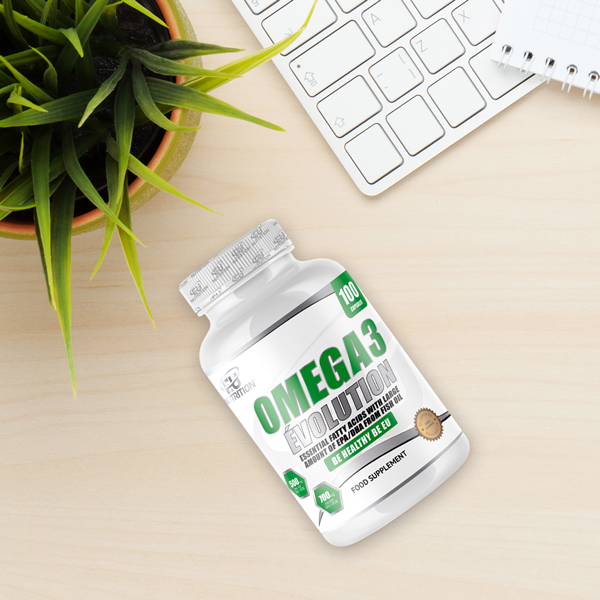 ---
WHAT IS OMEGA 3 ÉVOLUTION?

OMEGA 3 ÉVOLUTION contains a powerful dosage of EPA 700mg and DHA 500mg.

DHA contributes to the maintenance of brain function and vision *. You start to feel its  health beneficial effects with a daily dose of 250mg of DHA and 250mg of EPA.

OMEGA 3 ÉVOLUTION also contributes to good cardiac functioning - it prevents cardiovascular disease, and it helps to maintain the cholesterol levels at the same time that raises the HDL (good cholesterol).

In addition, it also benefits the process of burning fat and of increasing muscle mass.

* These statements have been certified and scientifically proven by the European Food Safety Authority (EFSA) and the European Commission (EC).