✔ Power Source
✔ Improves Mood
✔ Rich in Vitamins and Minerals
✔ Excellent Pre-workout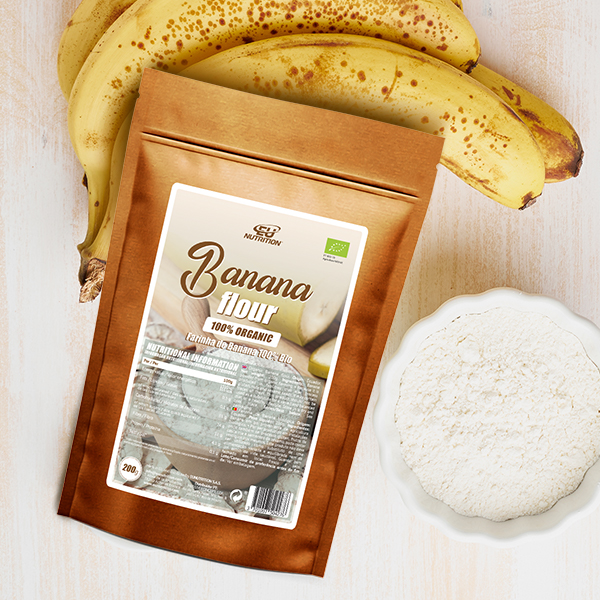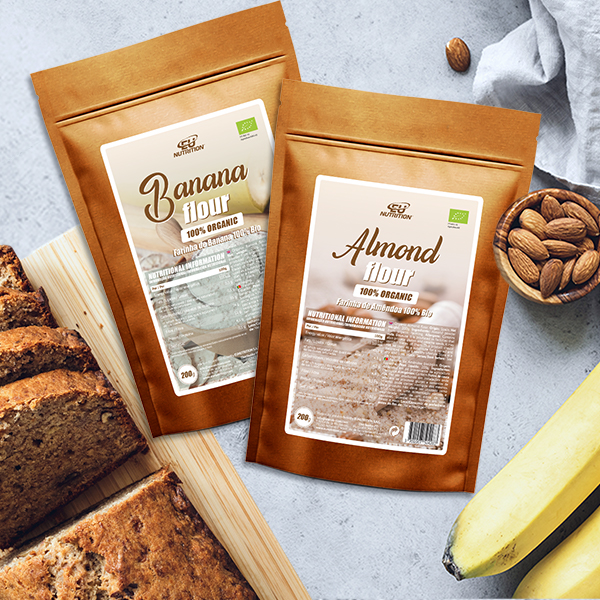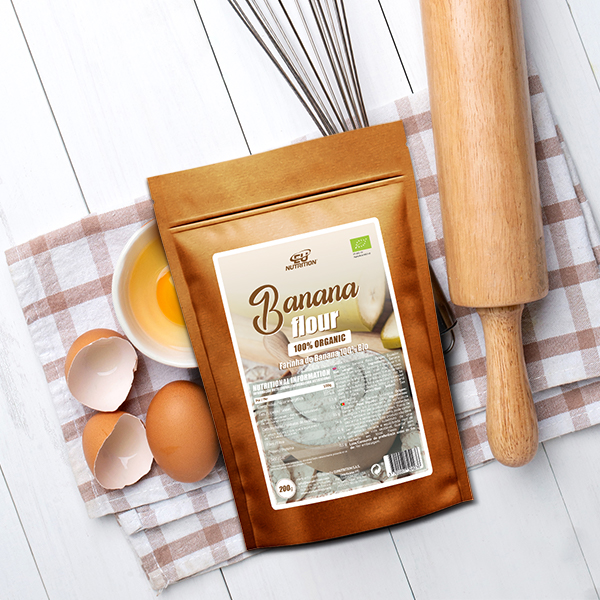 ---
WHAT IS BANANA FLOUR?

EU Nutrition Organic Banana Flour offers you all the benefits in its purest state. The high quality of this product is guaranteed by its certified biological origin.

The banana is a fruit rich in vitamins, magnesium, calcium, fiber, potassium and antioxidants, which brings countless health benefits: it helps in the good intestinal functioning, it generates relaxation, well-being and improves mood.

Being rich in magnesium, which helps to protect the nervous system and bones, and in vitamin C, which promotes collagen production and gives the skin more elasticity, bananas are also a strong ally against various types of diseases such as osteoporosis, skin diseases and premature aging.

Banana Flour is ideal to prepare your pre-workout due to its high concentration of carbohydrates. It's also as an excellent source of energy.