Lipo Tone UP Men Power 90 Caps
Regular Price
€22.99
Special Price
€20.69
✔ Powerful Fat Burner
✔ Maintains Muscle Mass
✔ Maintain Performance
✔ 4 Powerful Matrices
✔ Designed for Men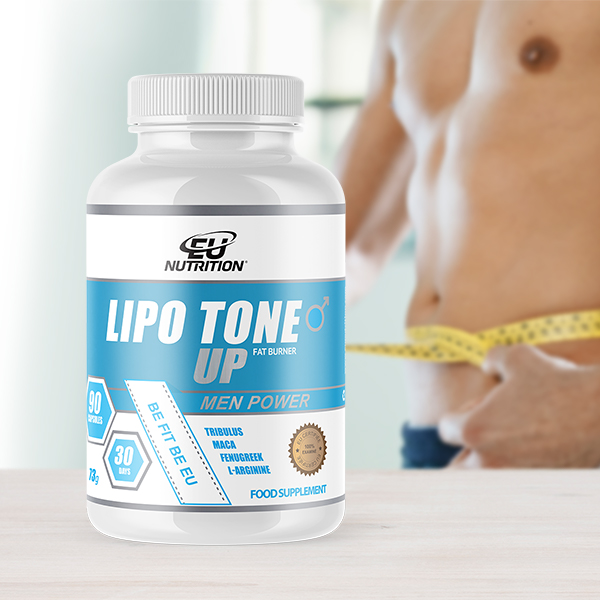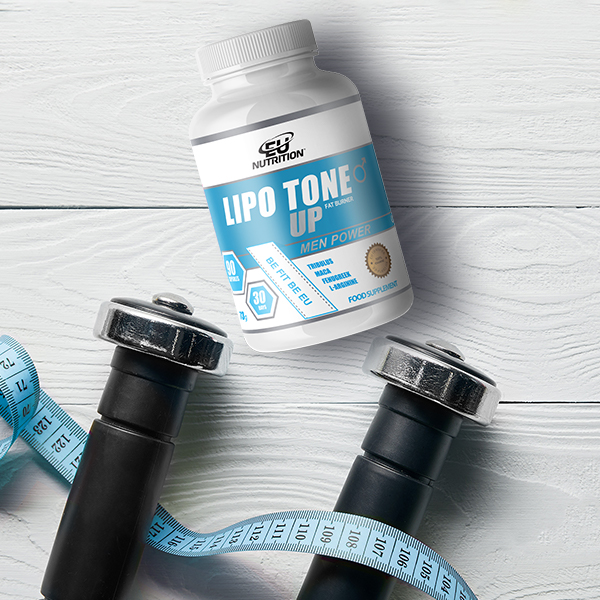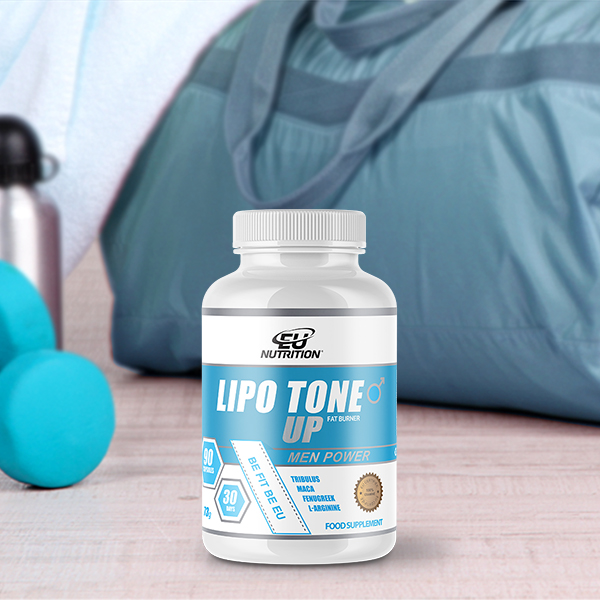 ---
WHAT IS LIPO TONE UP MEN POWER?

LIPO TONE UP MEN POWER is the only fat loss formula designed in a 360 way. We can say that this is the most complete burner on the market, developed according to the specific characteristics of the male body.

When you follow a very restricted diet in Kcal in order to lose weight, it's expected that strength, performance and muscle mass will be affected.

Taking this in account, EU Nutrition has developed a formula that, besides helping to burn fat, it also helps to maintain the performance, strength and the muscle mass standards - thanks to Matrix Lean Mass and Performance Men Power (Tribulus, Maca, Fenugreek, L-Arginine).

In LIPO TONE UP MEN POWER you will find 4 powerful matrices: Fat Burning and Increased Metabolism Matrix Men Power / Diurectic Matrix Men Power / Lean Mass and Performance Matrix Men Power / Absorption Optimization Matrix.

Together, these 4 matrices make this formula and this product the most effective and innovative on the market.

LIPO TONE UP MEN POWER contains bitter orange, which besides being known for suppressing and controlling the appetite, it also has powerful fat burning properties. Bitter orange is thermogenic and is responsible for an increase in metabolism that results in an extra burning of Kcal.

It also contains Cocoa, a fantastic ingredient that has excellent fat burning properties. Known to increase the levels of serotonin (hormone of well-being), it helps to control the appetite, in other words, you will have less desire to consume Kcal. It also contributes to increase metabolism.

Give it a try ... it was developed for you!