Magnesium Citrate 60 Caps
✔ Prevenção de Lesões Musculares
✔ Melhoria do Rendimento Físico
✔ Melhor Recuperação
✔ Diminuição do Cansaço e da Fadiga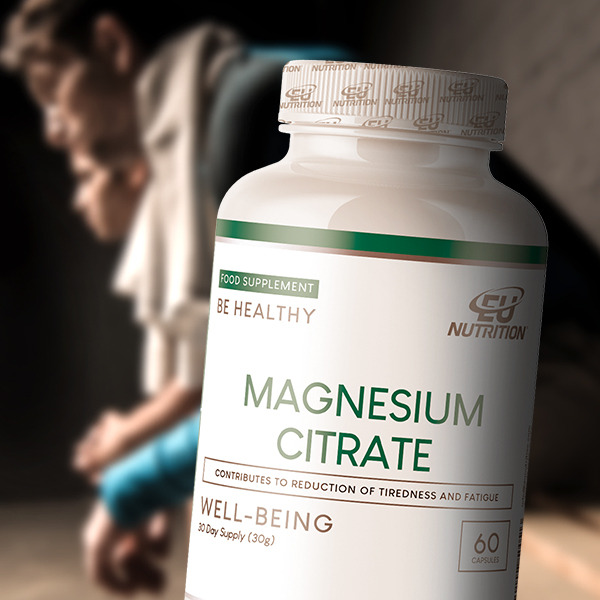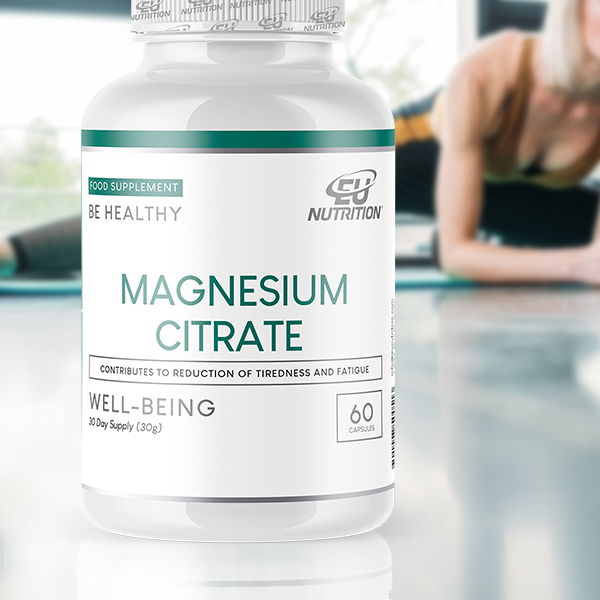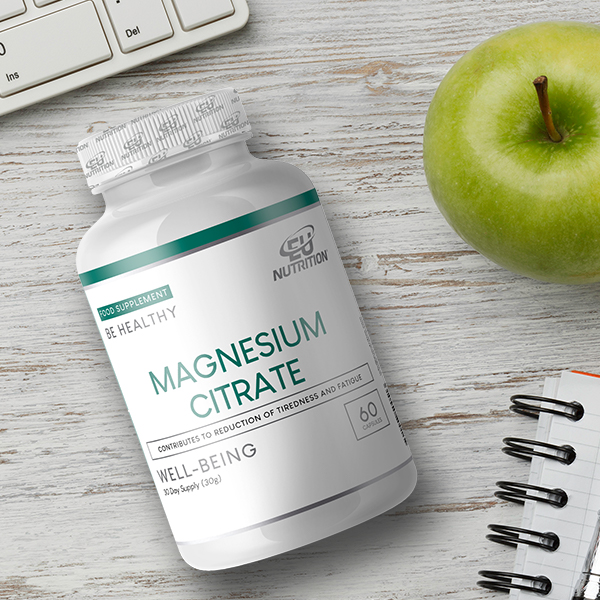 ---
ABOUT MAGNESIUM

Magnesium is essential for the maintenance of bones, muscles and tissues, and plays an important role in preventing muscle injuries, improving physical performance and recovering after sports.

Magnesium contributes to the balance of energy and electrolyte metabolism, helping to reduce tiredness and fatigue.

When there is a high physical effort, there is a loss of magnesium. Magnesium found in cells is released into the bloodstream and subsequently eliminated. This reduction in magnesium levels leads to a loss of resistance and the ability to adapt to effort, causing cramps, contractures and/or fatigue.

Magnesium Citrate is a very bioavailable form of magnesium, it is easier to digest and better absorbed than other forms. It is known as the best way to take magnesium supplements.

EU Nutrition MAGNESIUM CITRATE is a high-quality supplement that helps replenish your daily magnesium needs.

It is important to mention that magnesium should be a complement to a varied and balanced diet and with healthy lifestyle habits.