Organic Agave Syrup Soft 350g
✔ Natural Sweetener
✔ Sugar Substitute
✔ Low Glycemic Index
✔ From Organic Farming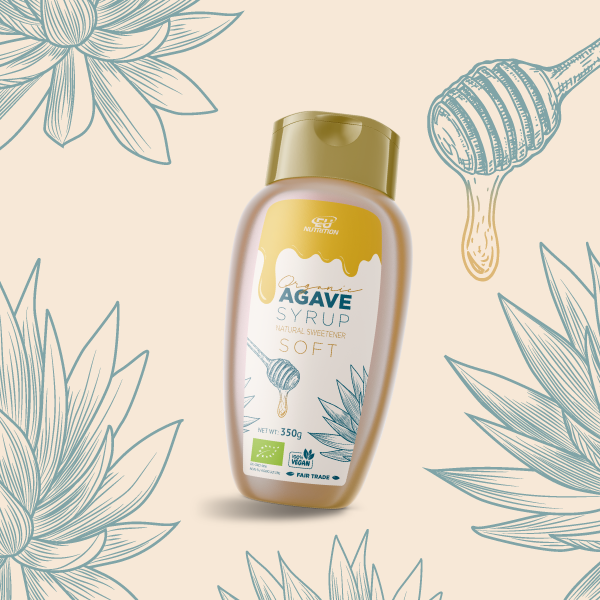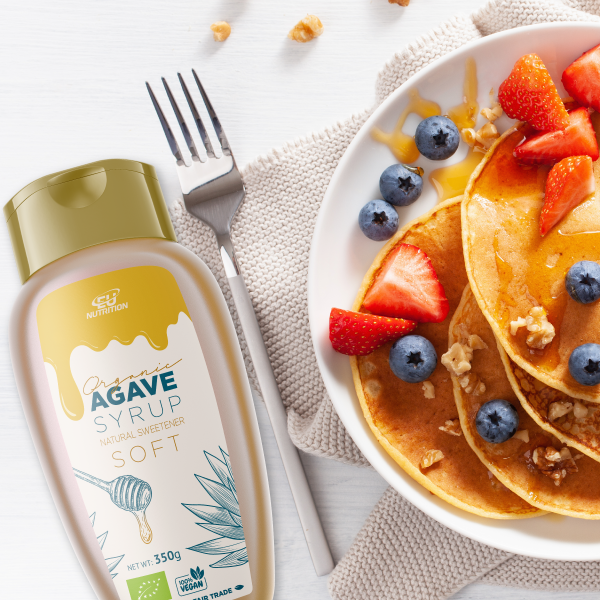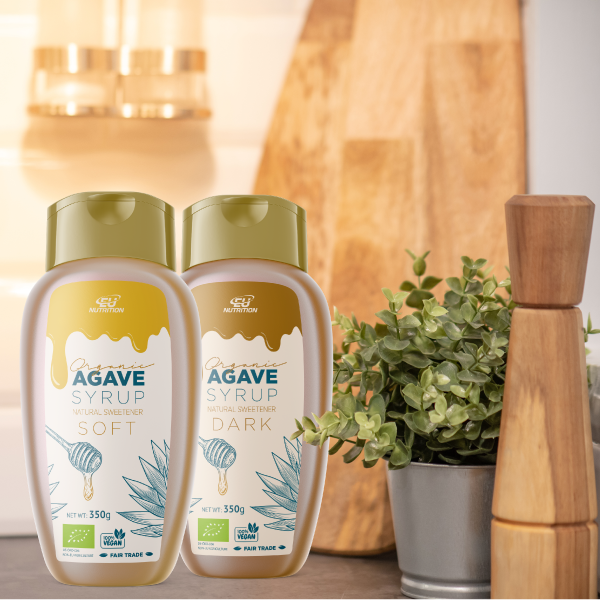 ---
BENEFITS OF AGAVE SYRUP

Agave syrup is a natural sweetener obtained from the sap of the Agave plant. It has a low glycemic index and therefore its consumption does not cause a rapid increase in blood glucose, making it an excellent substitute for sugar or even honey in the case of vegans. Agave syrup is also richer in nutritional terms than sugar.

Agave Soft Syrup has a milder flavor and a more neutral aroma, so it will not change the taste of your drinks or recipes. Agave syrup is soluble in hot or cold water, making it very easy to use in any recipe.

EU Nutrition Agave Syrup comes from organic farming. Do you need more reasons to surrender to this sweetness?