✔ High Biological Value
✔ Power Source
✔ Rich in protein
✔ 100% natural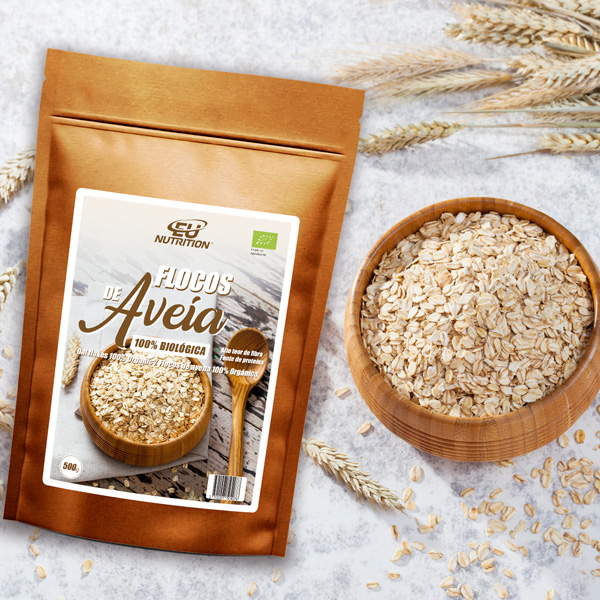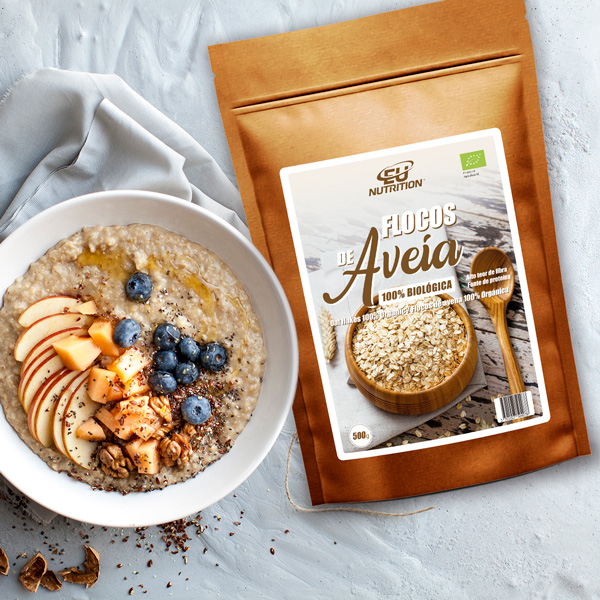 ---
WHAT ARE OAT FLAKES?

Oats are a cereal rich in protein, vitamins and minerals, which makes it a very complete cereal in terms of nutrition and with a high biological value.

The properties of oat bring numerous benefits to children and adults when consumed regularly. Oat is, for example, an excellent option for a nutritious breakfast. As it contains quality carbohydrates and healthy fibers, it has satiating properties. Thus, the consumption of this powerful cereal also becomes an asset in weight loss.

This cereal also has B vitamins that promote good mental health. Eaten at breakfast, it helps to capture the essential energy to face the day.

EU NUTRITION Organic Oat Flakes are a 100% natural oat product from organic farming and an excellent option to enrich your meals.