✔ Zero Sugar
✔ Zero Fats
✔ Rich in Protein and Fiber
✔ 3 Delicious Flavors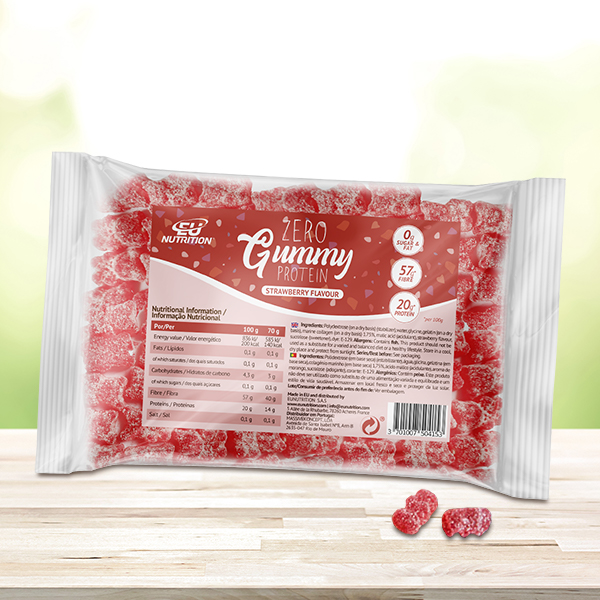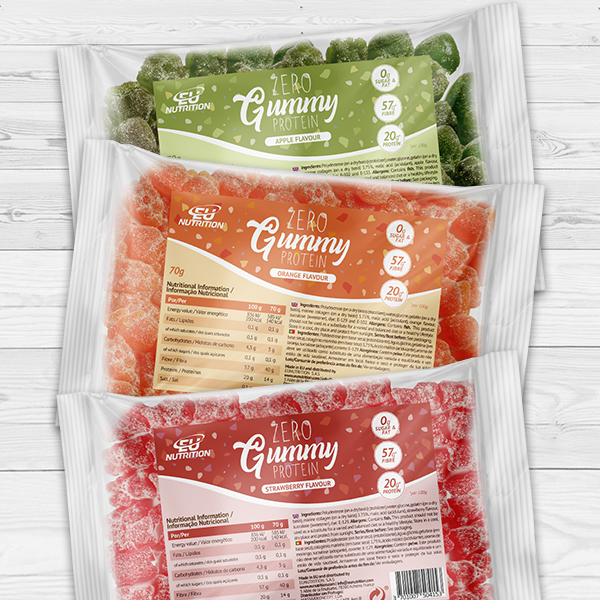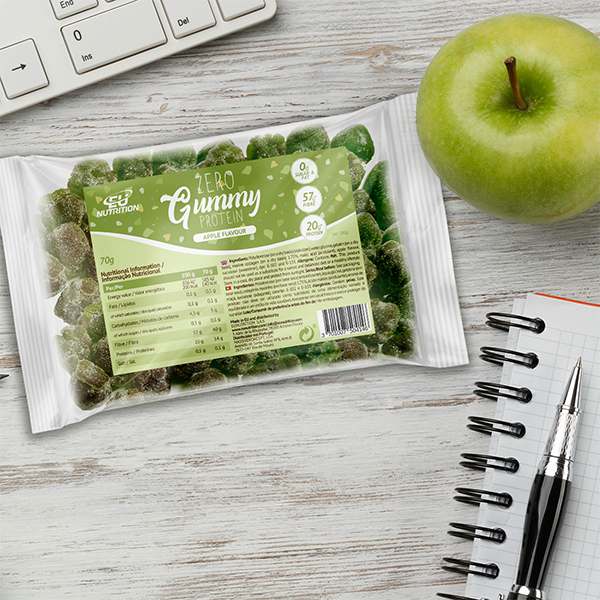 ---
WHAT ARE THE ZERO GUMMY PROTEIN?

Zero Gummy Protein is the ideal snack for gum lovers! Zero sugars, zero fats and high in protein and fiber content, this is the perfect sweet to eat without feeling guilty.

Gluten-free and lactose-free, Zero Gummy Protein is available in 3 delicious flavors: Strawberry, Apple and Orange.

Try it and you won't regret it!