Block Carbs & Fats 60 Caps
✔ Stops the absorption of fats and hydrates
✔ Promotes Weight Loss
✔ Unique Formula
✔ Natural Herbal Extracts
✔ Certified Product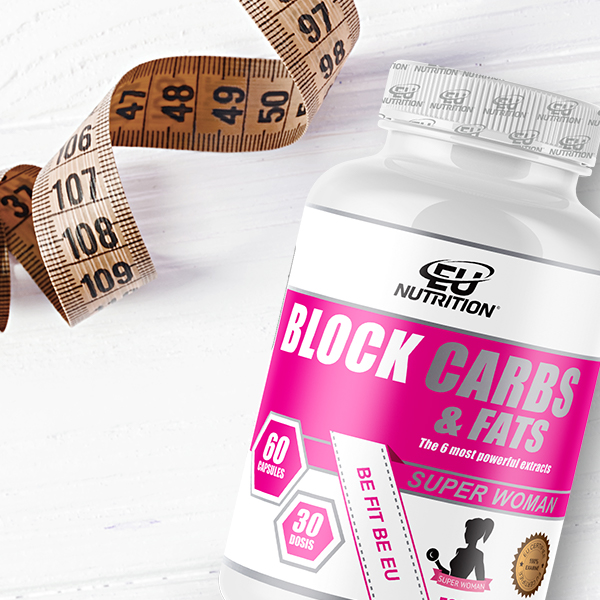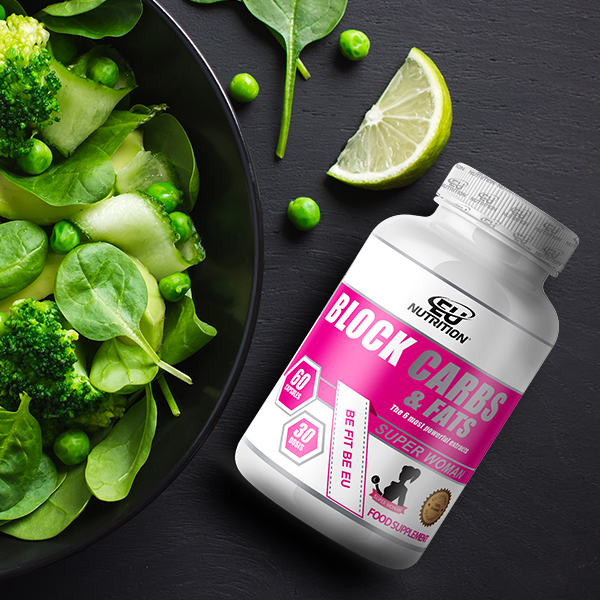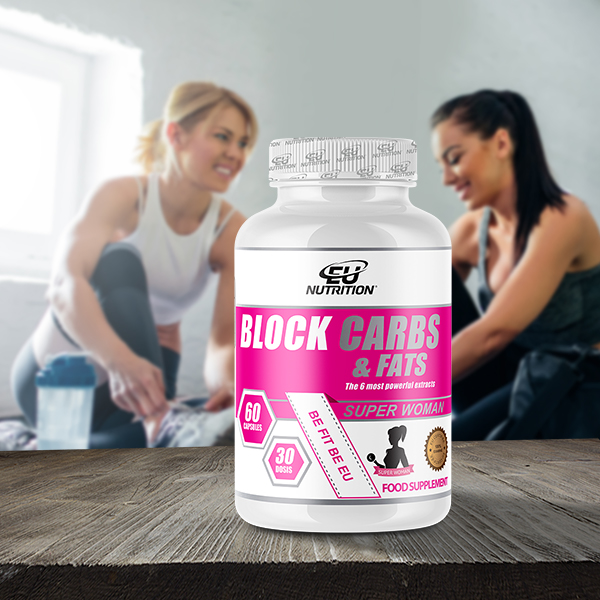 ---
WHAT IS BLOCK CARBS & FATS?

BLOCK CARBS & FATSis a product whose formula was developed to stop the absorption of excess fats and carbohydrates.

In its formula we included powerful ingredients (extracts of natural herbs) that act in the action of blocking the absorption of fat and carbohydrates that were ingested in excess. Among these ingredients, we have white beans, chitosan, green coffee, raspberry ketones, 5-HTP, chromium picolinate.

But what are the advantages of these ingredients?

Let's check them individually:

White beans are a powerful carbohydrate blocker. It inhibits the digestive enzyme alpha-amylase, which is the enzyme responsible for the process of breaking down and digesting the carbohydrates that we eat. By blocking this enzyme, we prevent it from acting and the hydrates are eliminated naturally, because they are not being absorbed. This prevents the accumulation of localized fat.

Chitosan is an extract that comes from crustacean exoskeletons (shrimp, crab and lobster shells). It's a fibrous substance that helps to block the absorption of ingested fat. Chitosan works by covering the ingested fat with a layer of gel. Like this, the ingested fat ends up being naturally eliminated, along with the chitosan itself and without any absorption by the body.

Green Coffee comes from coffee beans that have not yet been roasted. These coffee beans contain compounds known as chlorogenic acids.

These acids help to control the blood sugar levels, which means that the body does not release much insulin, thus preventing the absorption of carbohydrates and ingested fats.

Raspberry Ketones is a component of Raspberries, more specifically the component that gives them the characteristic aroma that they present.

This component increases the metabolism of fats, thus causing the body to metabolize more fats.

Chromium picolinate is a mineral that helps to control the sugar levels on the blood, preventing insulin from being released in large quantities.

With this reduction of insulin, the absorption of carbohydrates and fats is much more limited, thus helping to prevent the accumulation in the body.

5-HTP Griffonia (Dry extract) is an extract from a plant from Central Africa, which contains a natural compound called 5-Hydroxytryptophan (5-HTP).

This compound is responsible for increasing the natural production of Serotonin, one of the hormones responsible for well-being. This increase in Serotonin promotes better sleep, greater fat burning and a better mood. These are very important conditions to withstand a more restricted diet in Kcal.

BLOCK CARBS & FATS is your natural ally in weight loss.

We recommend regular physical exercise and a healthy diet to maximize results.

WHO SHOULD USE BLOCK CARBS & FATS?

BLOCK CARBS & FATS is a product for all women who want to start, or is already in a process, of loosing weight, and control it more easily. It helps to minimize the absorption of carbohydrates and fats by the body.