✔ 20g of Protein and High Fiber
✔ Only 2.6g of Carbohydrates
✔ Muscle Growth and Recovery
✔ 4 Delicious Flavors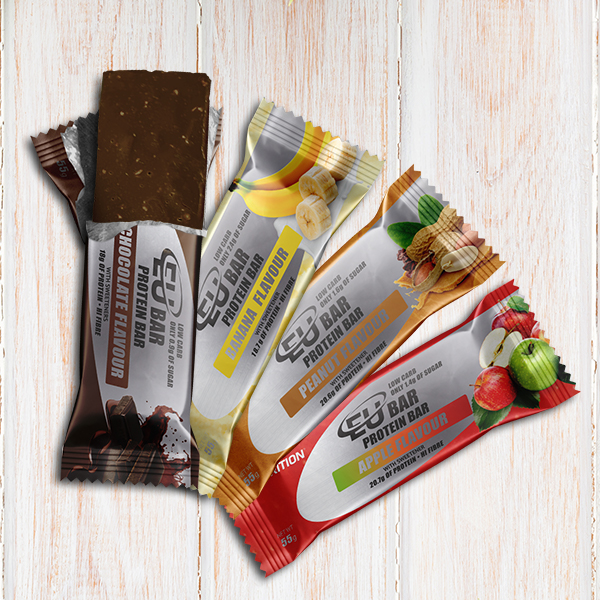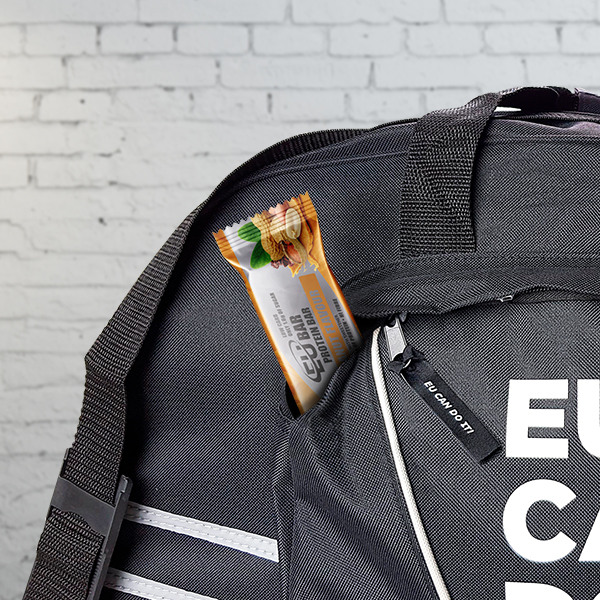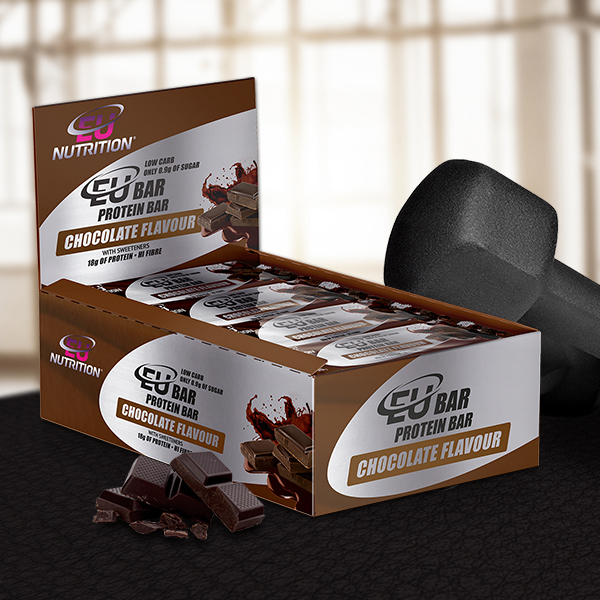 ---
WHAT ARE THE PROTEIN BARS FROM EU?

EU BAR protein bars are high protein content bars, ideal for a highly nutritious snack at any time of the day. They can be consumed pre or post-workout to help in the development of muscle mass or in muscle recovery. These protein bars can also replace a light meal.

EU BARs help to supplement the daily protein needs and can be consumed by anyone who wants to maintain a healthy lifestyle, but specially by those who practice sports.

EU BAR protein bars are available in 4 flavors: Chocolate, Banana, Peanut and Apple. Try them!

EU BAR protein bars provide a high protein and fiber content that contributes to the growth and maintenance of muscle mass.

With a low carbohydrate content, these are the most Fitness protein bars on the market. Try the EU BAR and stay Fit!