J-Flex Évolution 100 Caps
✔ The Pureest Joint Formula!
✔ 1600mg Glucosamine Sulfate
✔ 600mg Chondroitin Sulfate
✔ 200 mg MSM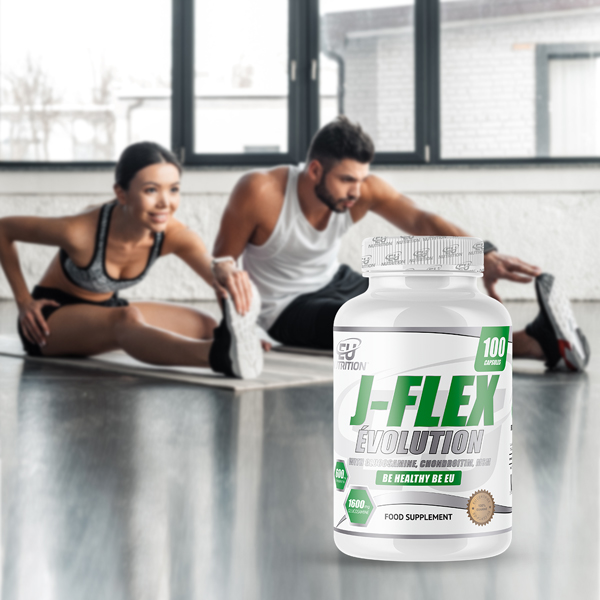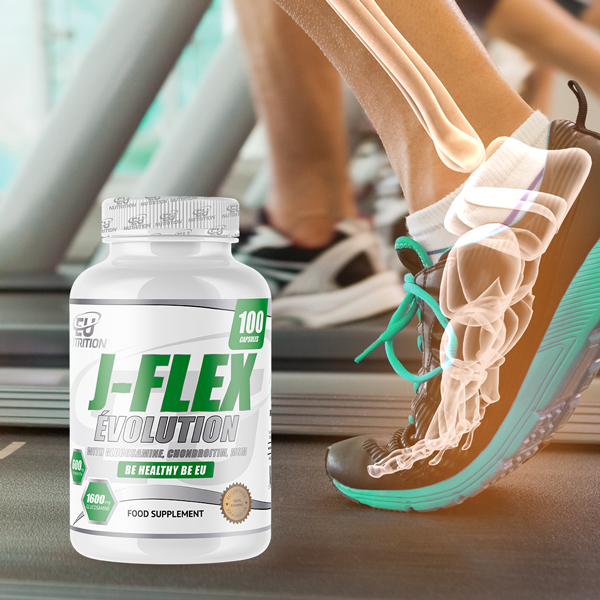 ---
WHAT IS J-FLEX ÉVOLUTION?

J-FLEX ÉVOLUTION helps you to overcome injuries and to control joint wear.

It contains the three main ingredients that have shown the best results in tests.

The chondroitin and glucosamine sulfate contained in J-FLEX ÉVOLUTION help to stimulate cartilage regeneration. Due to our rigor, we only work with accredited suppliers and thus we can guarantee the proven effect of these substances.

MSM improves mobility and joint function with results showned in a short time. It's very effective in combating osteoarthritis and arthritis (due to its anti-inflammatory action), relieving pain and stiffness in joints, tendons and muscles.

What are you waiting for? BE HEALTHY BE EU!