✔ Rich in Fiber and Protein
✔ Source of Vitamins and Minerals
✔ Antioxidant Action
✔ Help Regulate Cholesterol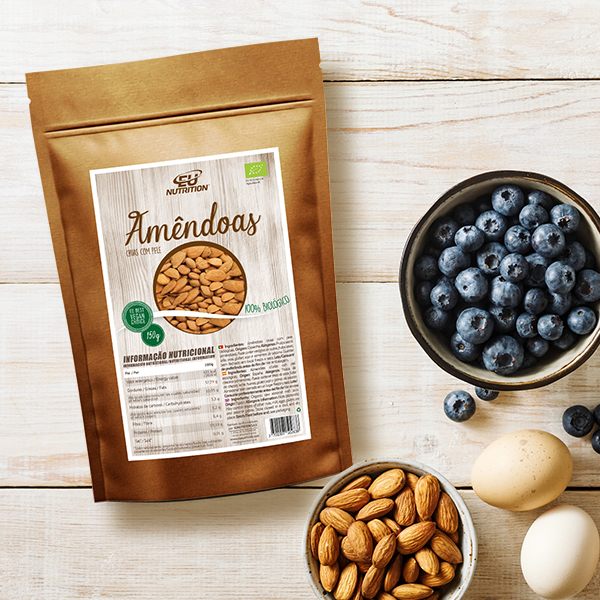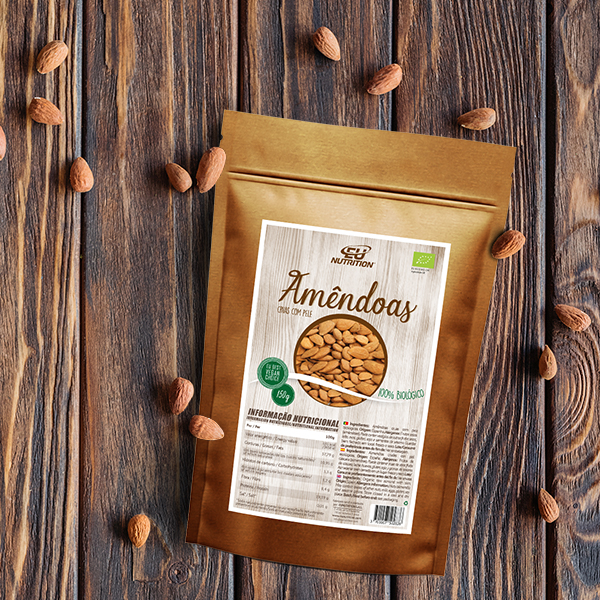 ---
Organic almonds - All benefits in a pure state!

EU Nutrition organic almonds offer you all the benefits in their purest state. The high quality of this product is guaranteed by its certified organic origin.

Organic almonds are extremely nutritious, rich in fiber, protein, vitamin E, vitamin B2, magnesium, phosphorus, potassium among other nutrients important for health.

Almonds promote a decrease in the level of bad cholesterol (LDL) and an increase in the level of good cholesterol (HDL). They are an excellent food for the prevention of cardiovascular diseases, since they are an incredible source of unsaturated fats, protein, potassium and antioxidants.

Antioxidants help neutralize free radicals and recover damaged cells.

Almonds are a good ally for anyone on a weight loss diet, as they give you a feeling of satiety, even in small quantities.

In addition to all this, almonds are a source of energy. They have a lot of quality calories, with nutrients that help convert those calories into durable energy.

If you have not yet included this dried fruit in your diet, what are you waiting for? EU Nutrition organic almonds will do a lot for your health!