✔ Source of Vitamins and Minerals
✔ Antioxidant Properties
✔ Protect the Heart
✔ Regulate Cholesterol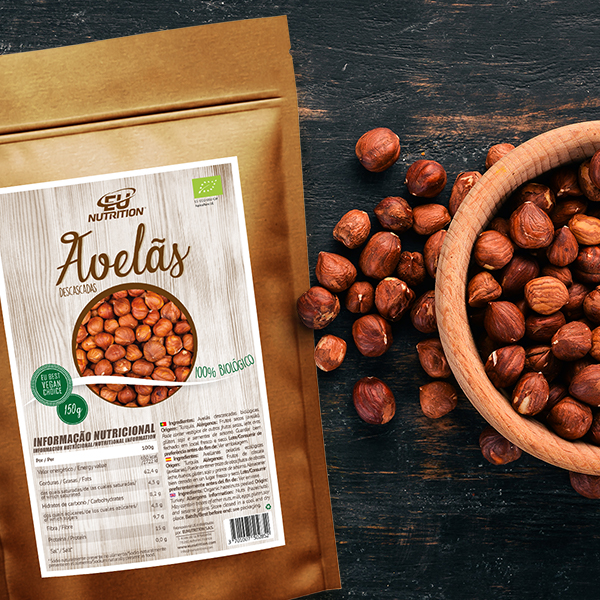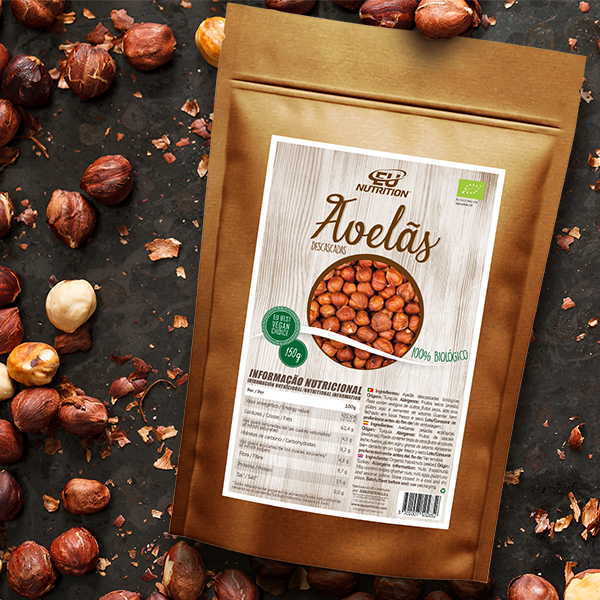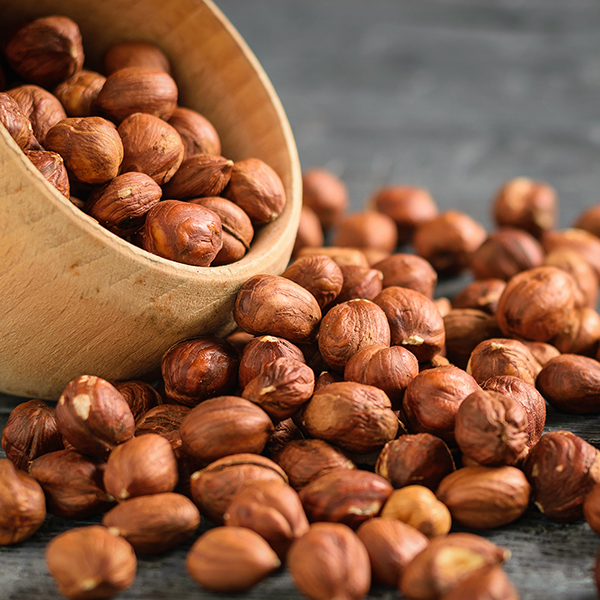 ---
Organic hazelnuts - All the benefits in a pure state!

EU Nutrition organic hazelnuts offer you all the benefits in their purest state. The high quality of this product is guaranteed by its certified biological origin.

Organic hazelnuts contain flavonoids that contribute to brain health, to help to improve blood circulation and to reduce symptoms associated with allergies. Consuming a handful of hazelnuts can provide your body with all these healthy benefits!

Organic hazelnuts contain healthy fats that help protect heart health. They are rich in polyunsaturated and monounsaturated (healthy!) Fats and low in unhealthy unsaturated fats. Hazelnuts are a good source of oleic acid. This acid can help to lower levels of bad cholesterol (LDL) and helps to raise levels of good cholesterol (HDL).

Hazelnuts have a high amount of vitamin E and B vitamins, including folate. Vitamin E is important to maintain healthy skin, hair and nails. B vitamins are important for cellular and energy metabolism. Hazelnuts are also an excellent source of potassium, calcium and magnesium. Minerals provide many health benefits, including the regulation of healthy blood pressure.

If you haven't included yet this dried fruit in your diet, what are you waiting for? EU Nutrition organic hazelnuts will do a lot for your health!