✔ Oat-based
✔ 25g of Protein
✔ With Egg White and Chia Seeds
✔ High Biological Value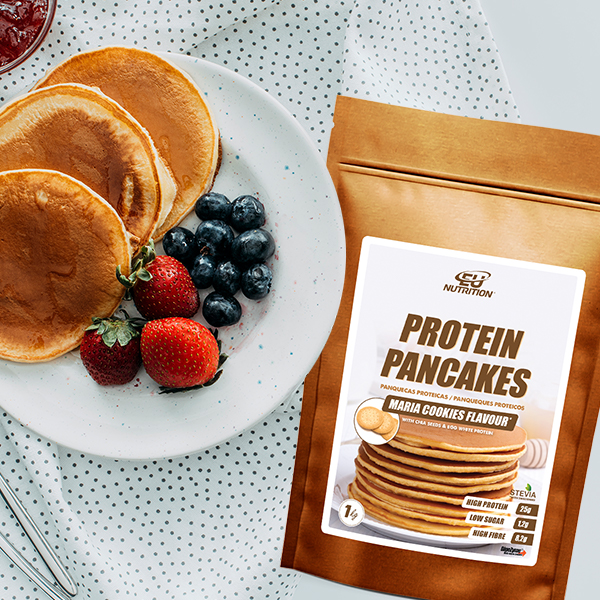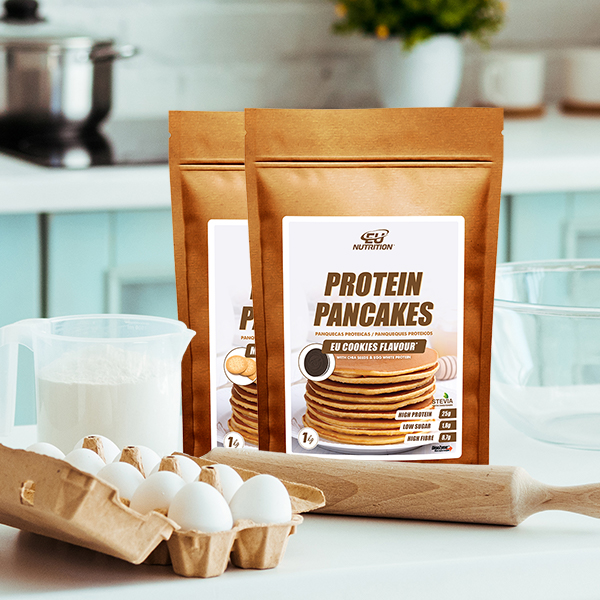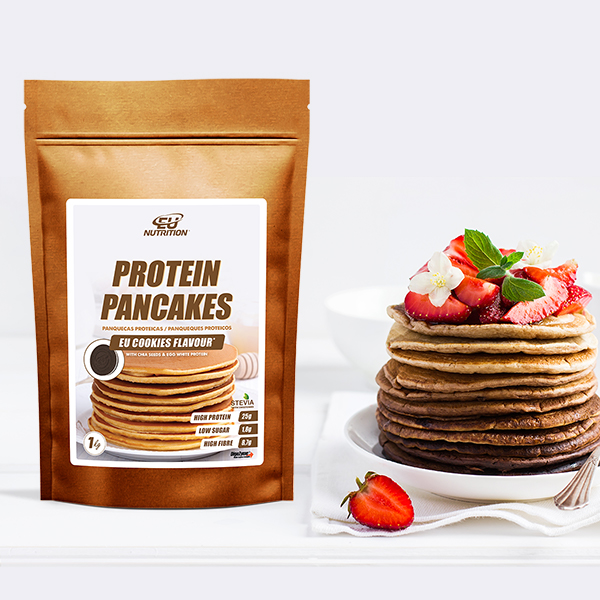 ---
PROTEIN PANCAKES AND THEIR BENEFITS

PROTEIN PANCAKES is a high quality product, based on oats, with 25g of protein. In addition to egg white, we have also added chia seeds that give this product a greater nutritional input.

We used Stevia, the healthiest way to give a delicious touch to your PROTEIN PANCAKES. In addition, we added DigeZyme® digestive enzymes to make this product perfect.

You have 2 flavors to choose from: Maria Cookies and EU Cookies!

These PROTEIN PANCAKES are an excellent option for a healthy and nutritious breakfast.

This is an oat-based product, which is rich in nutritious terms and has numerous benefits.

OATS AND THEIR BENEFITS

Oats are composed of soluble and insoluble fibers, which help the intestinal transit to function properly, regulate cholesterol levels, and keep blood glucose levels at a low level.

It contains high levels of calcium and therefore helps to maintain good bone health.

This cereal also has B vitamins that promote good mental health. Taken at breakfast, it helps to capture the body's essential energy to face the day. It also has antioxidant benefits - including the prevention of heart disease. It also has in its composition some minerals such as silicon that stimulates the production of collagen and helps in strengthening nails and hair.

The amino acids contained in oats stimulate the production of lecithin in the liver, which favors the clearance of toxins from the body.

This cereal is also an asset for those looking to lose weight due to its satiating effect after consumption.

In addition to all these advantages, oats are still anticancer, due to the action of phytochemicals present.

WHO CAN CONSUME IT?

PROTEIN PANCAKES is a product that can be consumed by those who seek healthy food and care about their health and well-being. This is a highly nutritious product, which gives you an extra dose of protein to keep you fit and vital.

Check also our Organic Oats.