✔ Multivitamin & Mineral formula
✔ G-BCAA Formula
✔ With Citroline and Beta Alanine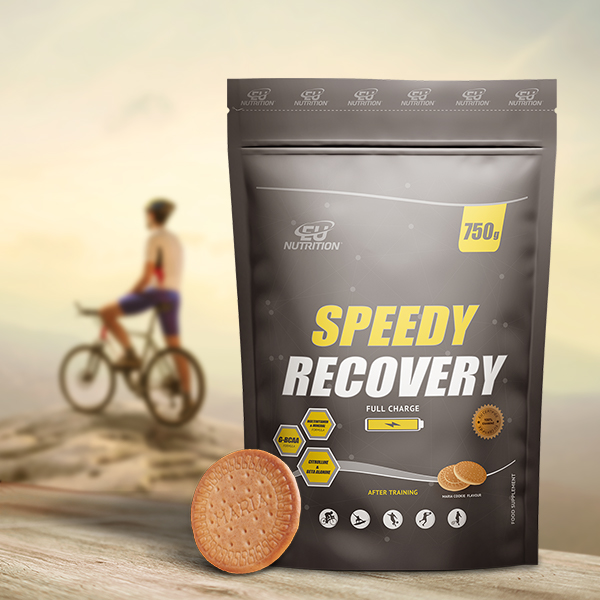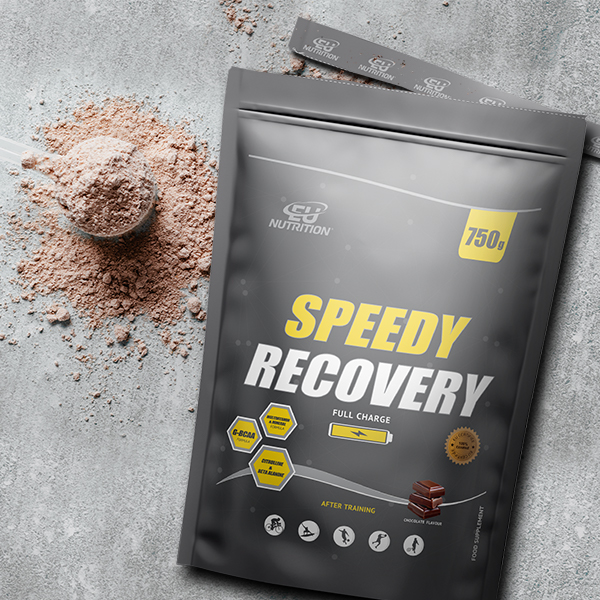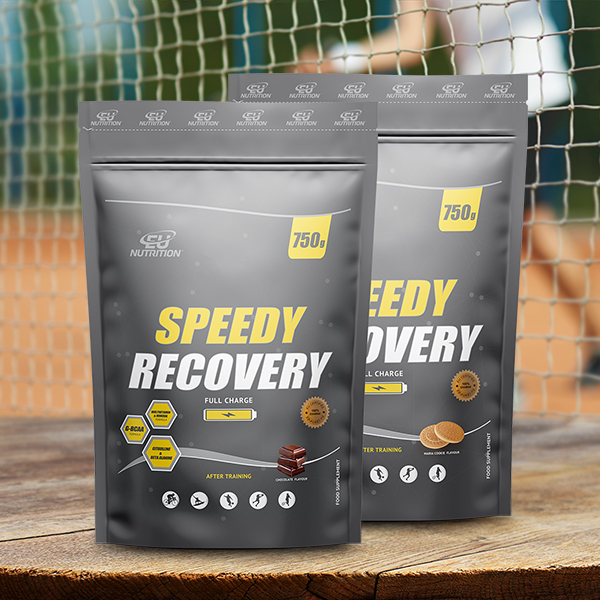 ---
WHAT IS SPEEDY RECOVERY?

SPEEDY RECOVERY is the most complete recovery on the market.

SPEEDY RECOVERY was specially formulated by expert technicians in supplementation at the highest level and tested on several professional and Olympic athletes, so we can say that EU NUTRITION® presents the best recovery formula on the market.

Nothing has been left to chance, and all the ingredients and their proportions have been rigorously studied so that we can offer you the best recovery product.

Notice:

We used 55% Carbohydrates and 30% Protein.

The Carbohydrate formula has also been carefully studied: 15% Dextrose, 35% Maltodextrin and 50% Waxy Maize.

Carbohydrates are especially important because they contribute to the recovery of normal muscle function (contraction) after highly intensive and/or long-lasting physical exercise that leads to muscle fatigue and depletion of muscle glycogen stores.*

The protein used is an AVONLAC® ultra-filtered whey protein concentrate, sourced from one of the best protein sources in the world.

We also used several amino acids and vitamins to make this formula unique and highly effective:

L-Glutamine

Glutamine is one of the most abundant amino acids in muscle tissue and constitutes about 60% of all free amino acids in our body.

BCAA's


BCAA's (Branch Chain Amino Acids), are 3 essential amino acids that can only be obtained through food or supplements, and represent more than 35% of solid muscle mass.

citrulina malato

A Citrulina Malato (Citrulina combinada com Ácido Málico) é transformada no organismo em Arginina, sendo a Arginina um precursor do Óxido Nítrico. Daí ser tão procurada pelos praticantes de esporte que querem obter sempre os melhores resultados.

Beta-alanina

Quando treinamos, especialmente em exercícios anaeróbicos de alta intensidade e curta duração, tal como a musculação ou a corrida em velocidade, os nossos músculos causaram várias substâncias como o ácido láctico, tornado o ambiente muscular ácido e levando assim à fadiga muscular.
Uma das formas pelas quais os atletas tentam reduzir esses sintomas de fadiga, é aumentar os níveis de Carnosina. A Beta-alanina é um precursor da Carnosina.

Vitamina C

A vitamina C contribui para manter a função normal do sistema imunitário durante e após exercício físico intenso. A vitamina C contribui ainda para o funcionamento normal do sistema nervoso, para a proteção das células do estresse oxidativo e para a redução do cansaço e fadiga.*

Vitamina B6

A vitamina B6 contribui para o metabolismo normal de produção de energia e para a redução do cansaço e fadiga.*

Magnésio

Magnésio contribui para a função muscular normal, para o equilíbrio eletrolítico e também para a redução do cansaço e fadiga.*

RECUPERAÇÃO RÁPIDA leva-te mais longe!

*Estas declarações foram certificadas pela Autoridade de Segurança Alimentar Europeia (EFSA) e autorizadas pela Comissão Europeia (CE).