Power & Pump Évolution Fruit Mix 340 g
Regular Price
€23.99
Special Price
€22.79
✔ Pump Brutal
✔ Intensify your Training
✔ More Strength
✔ More Concentration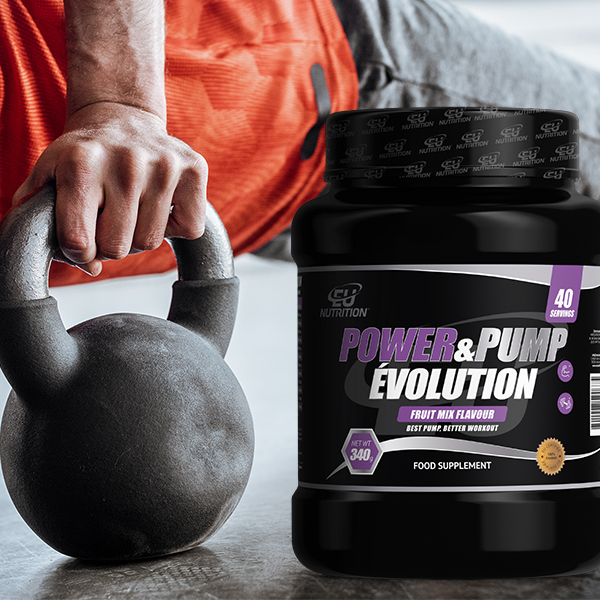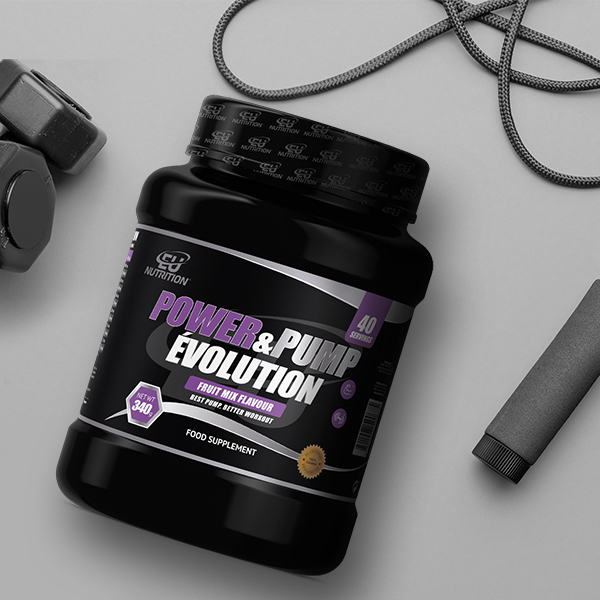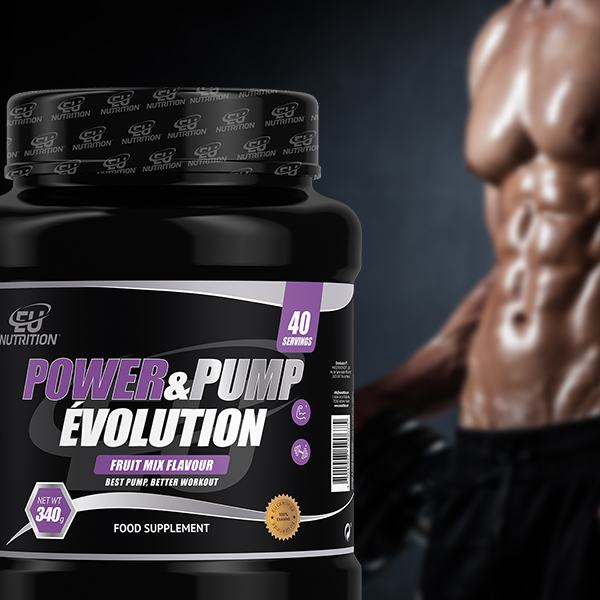 ---
WHAT IS POWER & PUMP ÉVOLUTION?

POWER & PUMP ÉVOLUTION is the pre-training that takes your training to another level.

Do you feel discouraged to train? Do you want to do unbelievable Pumps? Do you want to lift more weight from series to series? Or getting to the end of training and still wanting to train more? Do you want to get bulky and gain muscle mass?

You have to try POWER & PUMP ÉVOLUTION, the best formula to achieve all these goals! The formula of this product is exclusive, it was designed and developed based on intensive tests done on elite athletes.

Why is this the best formula?

At EU NUTRITION® we choose only the ingredients that have proven to be really effective and in the appropriate and studied proportions. All the ingredients used are tested and approved, because they have effectively increased all these parameters in athletes.

EU NUTRITION® pre-training was tested for many months before it was released to the market, hence our confidence in saying that with POWER & PUMP ÉVOLUTION you will go further.

Are you going to evolve?

WHO SHOULD USE POWER & PUMP ÉVOLUTION?

POWER & PUMP ÉVOLUTION can be used by all athletes of any modality who want to increase their performance, endurance, power, concentration and motivation.