Lipo Tone UP Super Woman 90 Caps
Regular Price
€22.99
Special Price
€21.84
✔ Powerful Fat Burner
✔ Avoid sagging skin
✔ Diuretic component
✔ 5 Powerful Matrices
✔ Designed for Women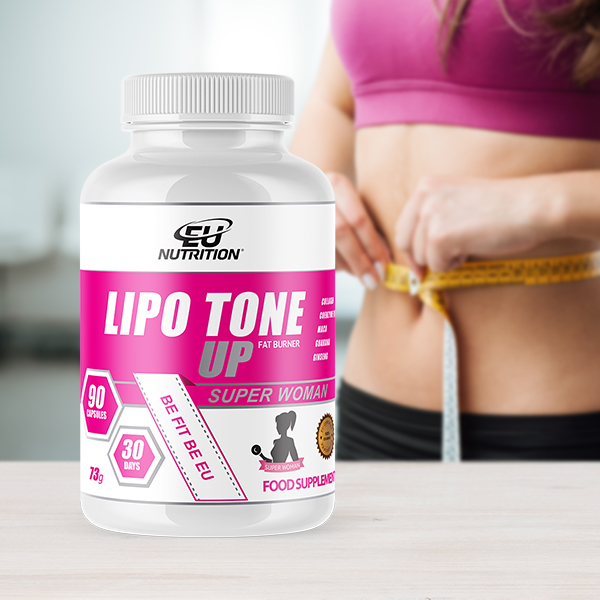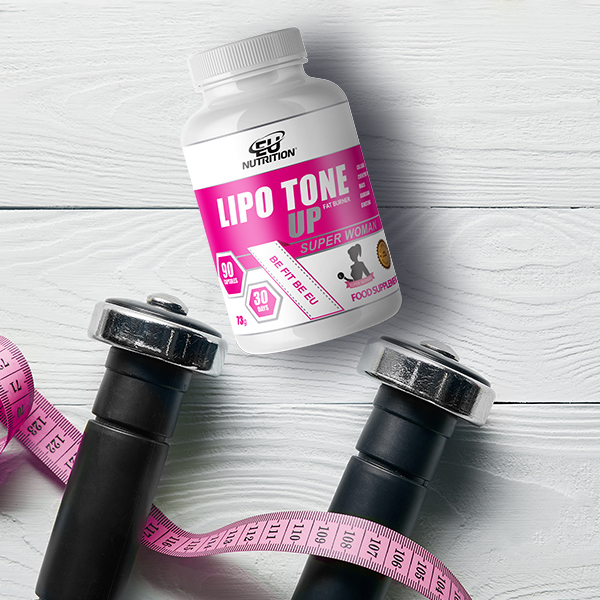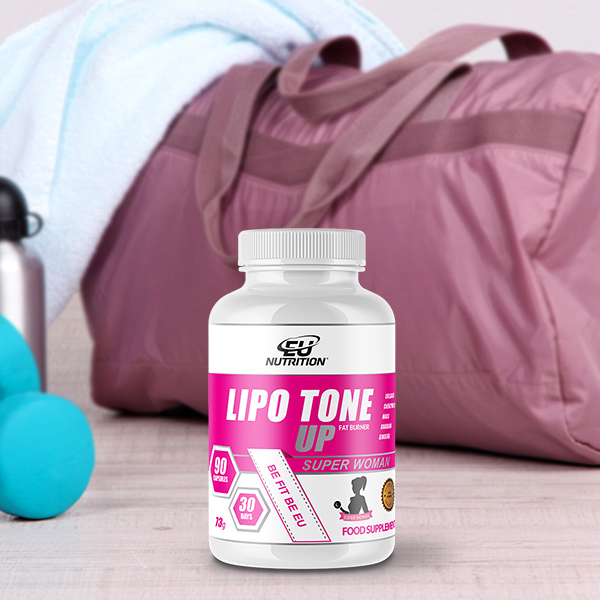 ---
WHAT IS LIPO TONE UP SUPER WOMAN?

LIPO TONE UP SUPER WOMAN was developed taking in consideration the specific characteristics of the female body. For this reason, we can say that the formula of this powerful burner is the most complete on the market.

When losing weight (fat), one of the most important things we should pay attention to is the skin, in order to avoid the typical problems of flaccidity. With that in mind, EU Nutrition has created an exclusive fat-burning formula, the purpose of which (in addition to burning fat) is precisely to avoid these skin problems caused by rapid loss of volume.

Therefore, the LIPO TONE UP SUPER WOMAN formula contains Collagen and Q10, which reaffirms the skin and prevents sagging caused by loss of volume. Another very important element is Maca, which helps to balance the hormonal system. We also included Guarana and Ginseng, which in addition to being energy extracts, are also known to increase general well-being, a very important factor for those who are on a restricted Kcal diet. Chromium is also very important, as it balances blood sugar and controls appetite.

The dietary formula of LIPO TONE UP SUPER WOMAN is also the key to the success of your goal, as it contains extracts from well-known herbs that help to remove excess water from the body - less water, less volume, more toned!

The LIPO TONE UP SUPER WOMAN consists of 5 matrices that make this burner the best in its segment: Fat Burning and Increased Metabolism Matrix Super Woman / Diuretic Matrix Super Woman / Skin Firming Matrix Super Woman / Energy and Well-Being Matrix Super Woman / Absorption Optimization Matrix Super Woman

LIPO TONE UP SUPER WOMAN contains bitter orange, which besides being known for suppressing and controlling appetite, has powerful fat burning properties. Bitter orange is thermogenic and is responsible for an increase in metabolism that results in an extra burning of Kcal.

It also contains Cocoa, a fantastic ingredient that has excellent fat burning properties. Known to increase the levels of serotonin (hormone of well-being), it helps to control the appetite, in other words, you will have less desire to consume Kcal. It also contributes to increase metabolism.

The LIPO TONE UP SUPER WOMAN formula has a set of highly effective elements in the fat loss process, which act in all aspects of your goal: it's a powerful burner, it's a diuretic, it firms the skin and it even promotes your well-being and provides you energy.

Try it, it was developed specially for you!