Hit Whey Smoothie & Go 750 g
Regular Price
€22.99
€21.84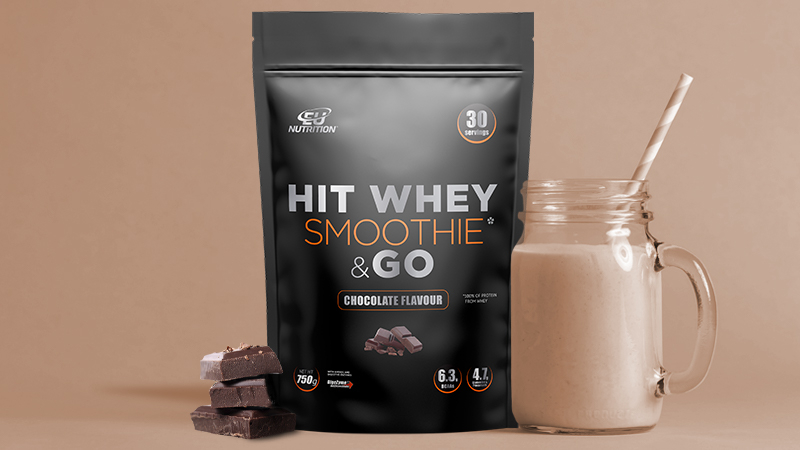 5% DESCONTO DIRECTO NO PVP | ATÉ 01/10/2023
✔ 6.3g of BCAA's and 4.7g of Glutamine
✔ Enriched with Vitamin B6
✔ Smoothie texture
✔ 30 Doses
✔ Your Daily Whey!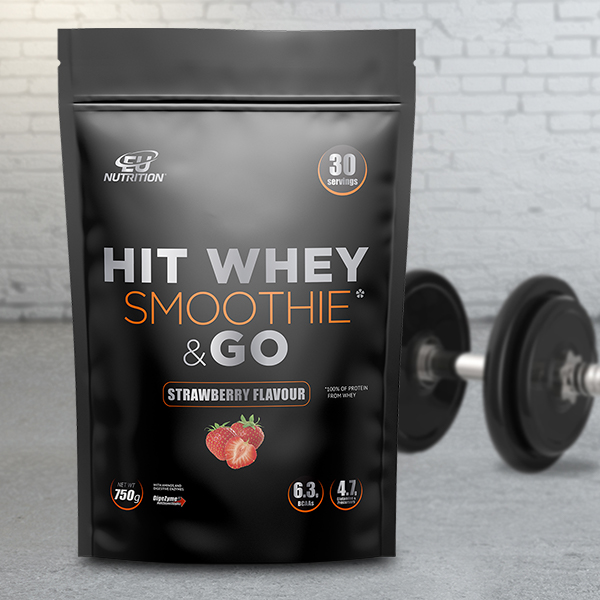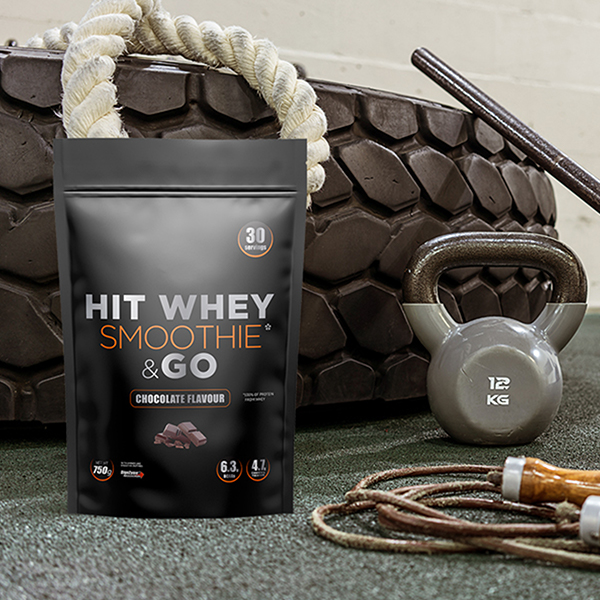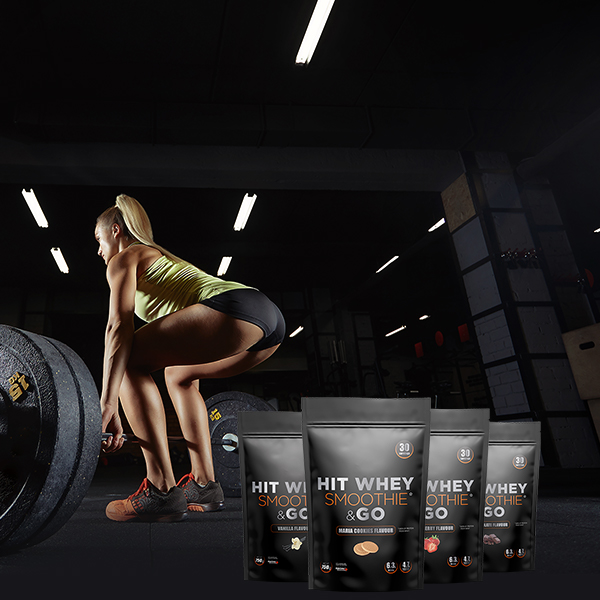 ---

ABOUT HIT WHEY SMOOTHIE & GO

HIT WHEY SMOOTHIE & GOis your daily protein! Practical and versatile, you can take it with you anywhere. It's the ideal protein for those who train regularly, with the aim of maintaining a healthy lifestyle and fitness. You have 30 doses available,you will never miss the ideal complement to your workouts again!

You can count on 6.3g of BCAA's and 4.7g of glutamine per dose. In addition, HIT WHEY SMOOTHIE & GO is enriched with vitamin B6. Vitamin B6 contributes to the normal metabolism of energy production *, to the normal metabolism of proteins and glycogen * and to the reduction of tiredness and fatigue *. We also added DigeZyme® digestive enzymes (multi-enzyme complex based on amylase, protease, lactase, lipase and cellulase).

HIT WHEY SMOOTHIE & GO is a protein that provides you with the essential to achieve your goals. It's a protein with a smoothie texture that will please you!

* These statements have been scientifically proven by the European Food Safety Authority (EFSA) and authorized by the European Commission (EC).
** The images of the product are merely illustrative. Although they are close to the final product, they may not correspond completely.