Veggie Protein Chocolate 750 g
Regular Price
€20.99
Special Price
€19.94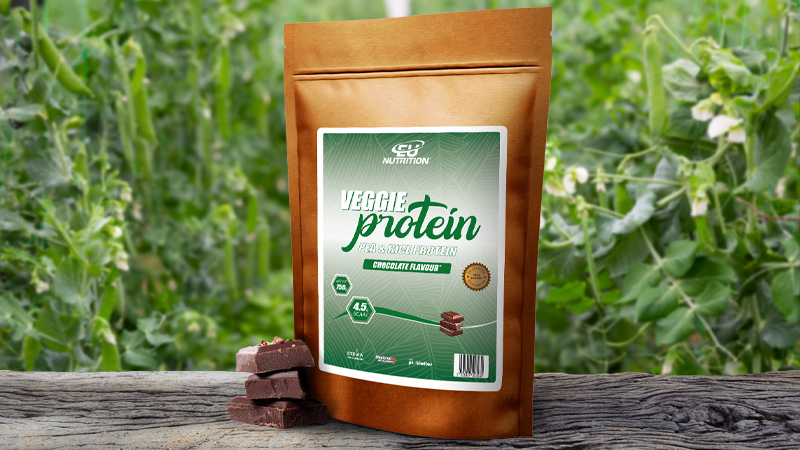 5% DESCONTO DIRECTO NO PVP | ATÉ 10/09/2023
✔ 100% Vegetable Protein
✔ Pea and Rice
✔ With Vitamins E and B
✔ Gluten and Lactose Free


---
ABOUT VEGGIE PROTEIN

VEGGIE PROTEIN is a protein made from peas and rice, perfect for those who have a vegetarian diet, or simply for those who want to reduce their consumption of animal products. If you are lactose and gluten intolerant, this protein is for you too.

Daily protein intake is necessary for all of us and specially for those who train regularly. VEGGIE PROTEIN is a very complete vegetable protein, rich in essential amino acids, vitamins E and B and fiber.

In addition, VEGGIE PROTEIN is lactosefree and glutenfree and has a low calorie level. We also added DigeZyme® digestive enzymes (multi-enzyme complex based on amylase, protease, lactase, lipase and cellulase), LactoSpore® (probiotic containing 6 to 15 billion lactobacillus spores (Bacilus coagulans)) and Stevia (non-caloric sweetener). You can count on a "light" protein in your stomach.

If your preference goes to a vegetable protein, VEEGIE PROTEIN is the best option to complement or to increase your daily protein consumption.